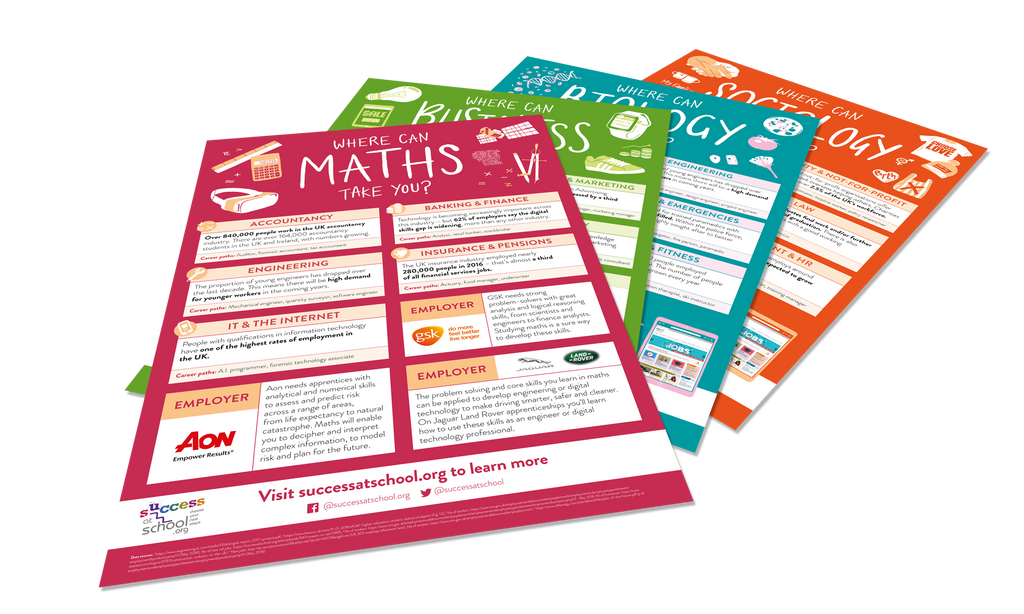 Gatsby - 18 Subject Destination Posters
Gatsby Benchmark 4 - Bring careers into the classroom
Gatsby Benchmark 2 - Learn from LMI information
An informative set of 18 posters linking careers to subjects in school. Posters feature career sectors, actual jobs, and labour market information, a great visual way for students and teachers to understand how their curriculum links to careers in the real world. Subjects included: Art & Design, Biology, Business, Chemistry, Computer Science, Design & Technology, Drama, Economics, English, Geography, History, Maths, Music, Languages, P.E., Psychology, Physics, and Sociology.
In stock.
They'll brighten your classroom up too.
Features • A2 portrait format  • 170gsm gloss paper • Full colour.
PDF versions are intended for digital displays and VLE systems, due to copyright restrictions we can't authorise printing them.
In Stock
Related articles