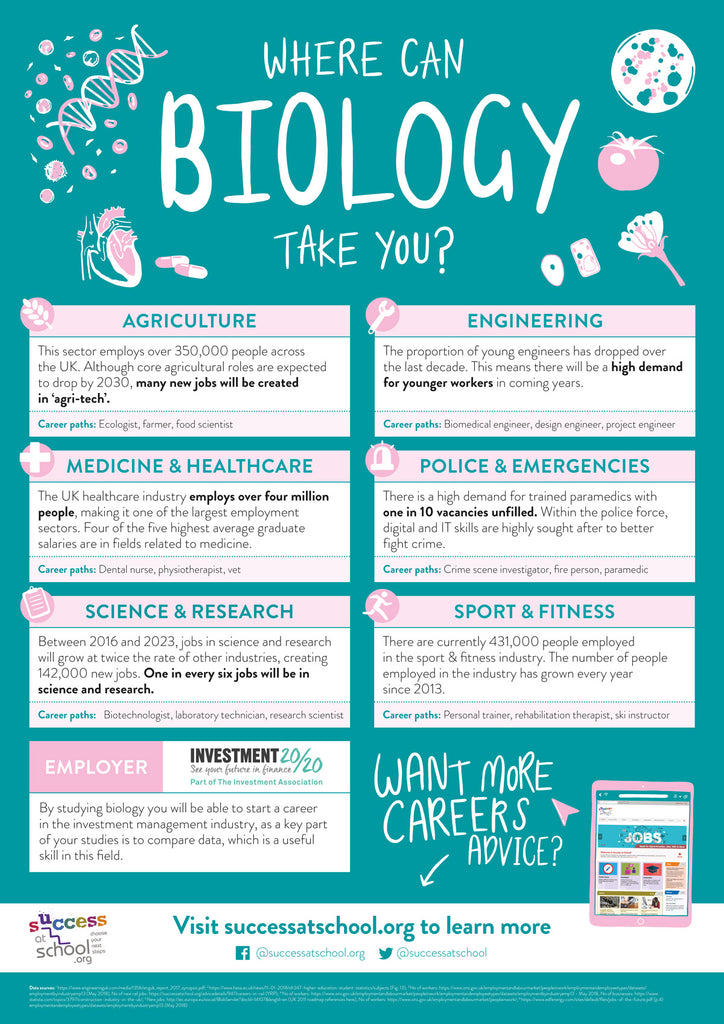 Gatsby - Individual Subject Destination Posters
Gatsby Benchmark 4 - Bring careers into the classroom
Gatsby Benchmark 2 - Learn from LMI information
An informative poster linking careers to subjects in school. Posters features career sectors, actual jobs and labour market information, a great visual way for students and teachers to understand how their curriculum links to careers in the real world.
Use the drop down to choose your subject (Drama, Music and PE coming soon and is available on Pre-order only.)
They'll brighten your classroom up too.
Features • A2 portrait format  • 170gsm gloss paper • Full colour.
In Stock