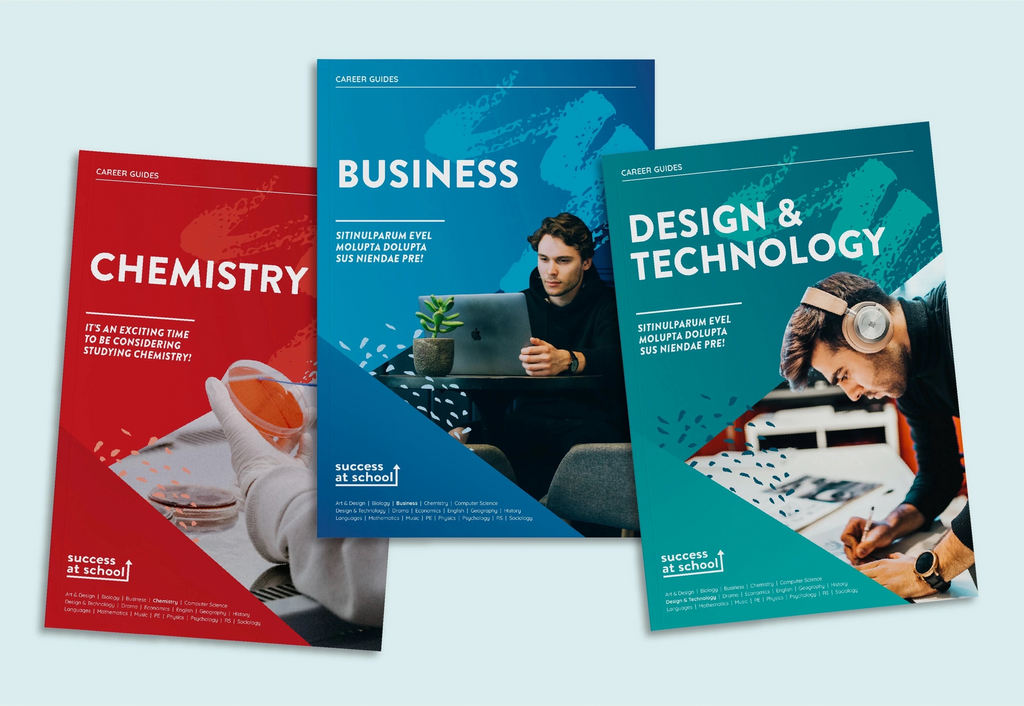 Careers Subject Guides
Our 4th Edition Digital Career Subject Guides are now available to purchase individually designed to help schools/colleges meet their Gatsby benchmarks requirements and help parents to aid their child. 
Each subject guide contains subject-specific guidance, including:

Key skills and knowledge gained and how they transfer to the workplace
Careers linked to subjects and the different paths students can take
Case studies and exclusive interviews
Tables listing real-life subject-specific apprenticeship programmes
University tables using our own career-focused rankings
Detailed gap year and work experience guidance
Who are these guides for?
Heads of Department and Subject Teachers, who want a ready-made resource to enable them to deliver careers and employability in the curriculum.
Careers Leaders and Careers Advisors who are looking to embed the Gatsby Benchmarks within their institute.
Parents who want to help with their child's GCSE and post-GCSE choices. Or if they're interested in what careers these subjects might lead to and skills they'll help your child develop.
Please note - these individual guides are digital only copies.